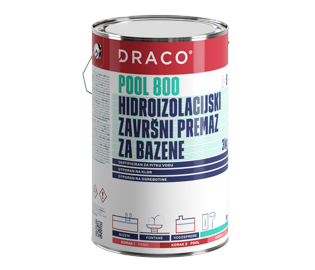 DRACO POOL 800
Waterproofing epoxy coating for swimming pools
Waterproofing epoxy finish for pools and reservoirs that comes in white and blue color.
Purpose: For waterproofing and aesthetic finish of swimming pools, water tanks, concrete structures.
Benefits: The product is certified for drinking water and is resistant to chlorine and scratches. Prevents the development of bacteria and fungi.
Join the DRACO family
Receive all the latest news related to our special offers, products, innovations and industry trends straight to your inbox.