We turned love into success
As love is the core of our framework, we feel innovative, creative and inspired in everything we do. We cultivate healthy employee relationships, customer retention and steady growth that aligns with love-based decisions leading to a healthy and successful business.
Excellence is what we strive for and it is based on our knowledge and experience. We are focused on the future and the development of new solutions.

We value each and every employee who is part of our DRACO family, and through our individual approach we provide support and individual solutions to diverse clients.
The first source for waterproofing solutions
Decades spent on construction sites have taught us that traditional systems cannot respond to the construction challenges of the modern age.

Aware of this fact, we are dedicated to finding the right products and producing innovative tailor-made solutions for waterproofing challenges. Through our research and development department, we formulate technologically innovative waterproofing products, create and design technical systems that bring outstanding value to our customers.
Engineering team
Our professional, experienced, diligent and intuitive team of engineers is committed to the manufacturing of all DRACO systems and products. They develop solutions that meet urban, functional, technical, building-physical, economic, energy and environmental requirements.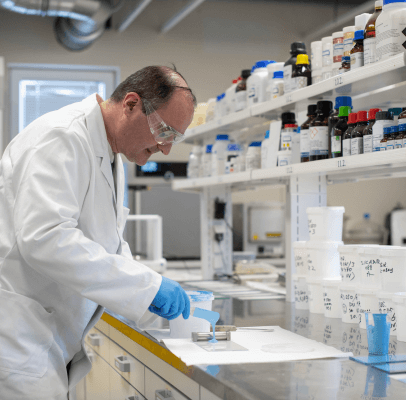 R&D team
Dedicated to quality control and development, our research and development team manages every DRACO product from start to finish. They collect and analyze data and are fully committed to developing new systems, as well as researching various new processes.
Sales team
Our sales team combines feelings and data into effective day-to-day actions, tactics and sales practices. Everything our engineers and developers create, our sales team efficiently communicates to our customers, clients and partners.
Responsibility, honesty and care
We are responsible for our actions, respect the given word and expect the same from others. We care about the health of our DRACO family as well as the protection of the environment. We successfully solve challenging problems and insist on delivering results leading to a continuous development.
Igor Drašković
BOARD MEMBER
Oliver Vuco
BOARD MEMBER
Founded Draco-Merx d.o.o.
From the first day, we are focused on new, innovative technologies and their application in construction. We were forced to import high-quality products from USA, Germany and Italy. We acted as a distributor with a special focus on technical support to architects, contractors and investors.
Over time, our product portfolio has expanded, and due to responsible and professional work, we were quickly recognized as a leading company in waterproofing and the first source for solving problems with waterproofing and remediation.

Expansion of business activities to the Serbian market
Commitment to quality has led to the expansion of the DRACO business in Serbia. An office in Belgrade and a technical support service for all products and technologies have been opened.
AKWA product brand launched
Given the excellent recognition of the company for its excellent service, we are introducing our own brand AKWA, which included innovative waterproofing products.
A new modern headquarters of the company was opened in Solin
The company's headquarters included a warehouse, but also a construction pharmacy (DRACO građevinska apoteka). In addition, DRACO production was launched, a research and development department was established and operations were expanded to the market of Bosnia and Herzegovina.
Expansion of business activities on the Montenegrin market
Dedication and quality have resulted in DRACOMERX being present throughout the region. Serbia, BiH and Montenegro found solutions to their waterproofing problems in DRACOMERX.
DRACOMERX becomes DRACO
The turning point in our business happened just when we fully understood our direction.
Our brand has been given a new outfit and a modern look that fits it perfectly.

Launched our brand of DRACO products
The AKWA brand gets a new name – DRACO.
In 2017, we celebrated our 20th birthday by visiting the Advent in Vienna. Happy birthday DRACO.
Opening of the DRACO production hall in Muć
Our production hall in Muć combines research and development in a modernly equipped laboratory and the production of our products in a fully automated plant. In our business, we meet the highest standards of quality and environmental protection.
Investing in a high-capacity automatic mortar production line
The first phase of the investment in a high-capacity automatic line for powder products and additional laboratory equipment has been completed.
Launch of new products
Launch of a line of cement mortars for concrete repairs, cement adhesives for ceramics, water-based polyurethane membranes and cement floors. Additional investment in production and laboratory equipment.
Planned capacity expansion
Expansion of production and storage capacities in Muć as well as the development and launch of new DRACO products.
We are here for you
Our technical support team is happy to help you. If you have questions about our products or need our expertise let us know.